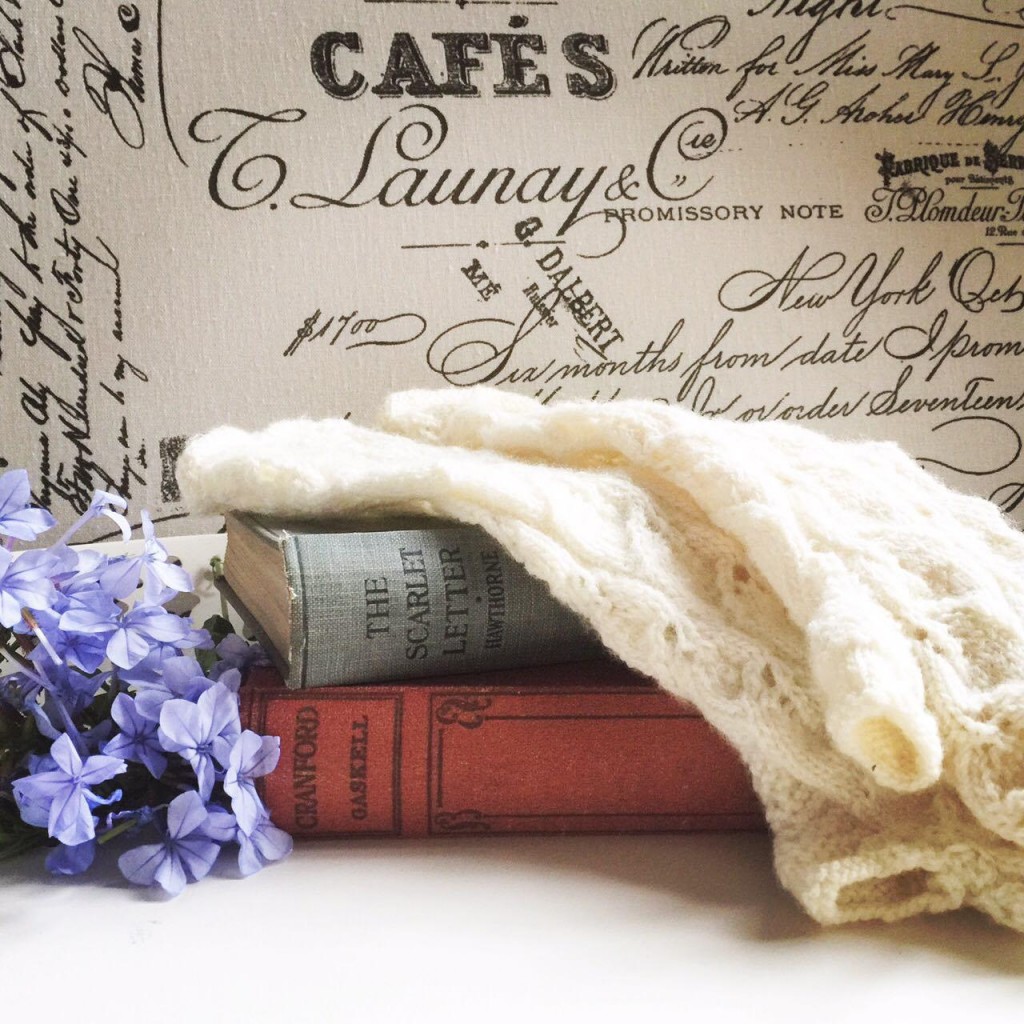 In case you're somewhere warmer, it's the thick of winter in Melbourne. Measures need to be taken, friends. We fight the cold any way we can.
Me…? I take out my fingerless writing gloves.
Knitted with love by my beautiful mum, Sophie, I've grown used to wearing them at the computer when the weather turns frosty. They're a hug from her on solitary days when I'm editing and working on Carry Me Away re-writes.
Mum hasn't enjoyed the best of health in recent years. But even in the midst of sickness, she's worked on a pair of these gloves for one lucky Ink Dots friend. She's such a generous woman! I am blessed she's my mama.
Along with the pair she's knitted for me, (which I'm wearing while I type right now) she's made others I've had the privilege to give away over the years. And it's that time of year again when I pause my writing for a moment to share Mum's excellent knitting with someone who loves the touch of the old worlde as much as I do.
This year, that could be YOU.  Oh, I so hope it will be YOU
All you have to do for your chance to win….is join my mailing list. (Don't worry if you're already signed up. You're automatically in the running. How cool is that?)
Why sign up? So you can be one of the first to receive my author news and the latest developments on Carry Me Away. And because it's a fun way for me to pick someone who might cherish a pair of these sweet gloves for themselves.
How? Scroll to the bottom of this page, or any page on this website, for the mailing list sign up form. You have until the end of June to sign up and the GOOD news is…  This offer is open to all Australian AND international subscribers.
Yes. I will post this prize anywhere in the world. With real Aussie stamps and postmarks. Truly!
So, stay warm, (or cool) dear friends, wherever you are.
Enjoy the passing seasons.
Read good books and enter to win the 2016 Ink Dots Fingerless Gloves Giveaway.
And let me know… if you win, do you plan on wearing them to write like me, or snuggle up in a corner to read?
Love, Dotti
UPDATED  – Congratulations to the winner of the 2016 Fingerless Gloves Giveaway…. Sally Bradley!