It's my giddiest pleasure to share this sneak peek, cover teaser, for Carry Me Away, book 2 in my Blue Wren Shallows series.
Isn't it pretty? 
And the entire wrap around cover still gives me gooseflesh! Trust me, I've stared at it… and stared some more… and stared again even more… and I can't wait to share the entire cover SOON!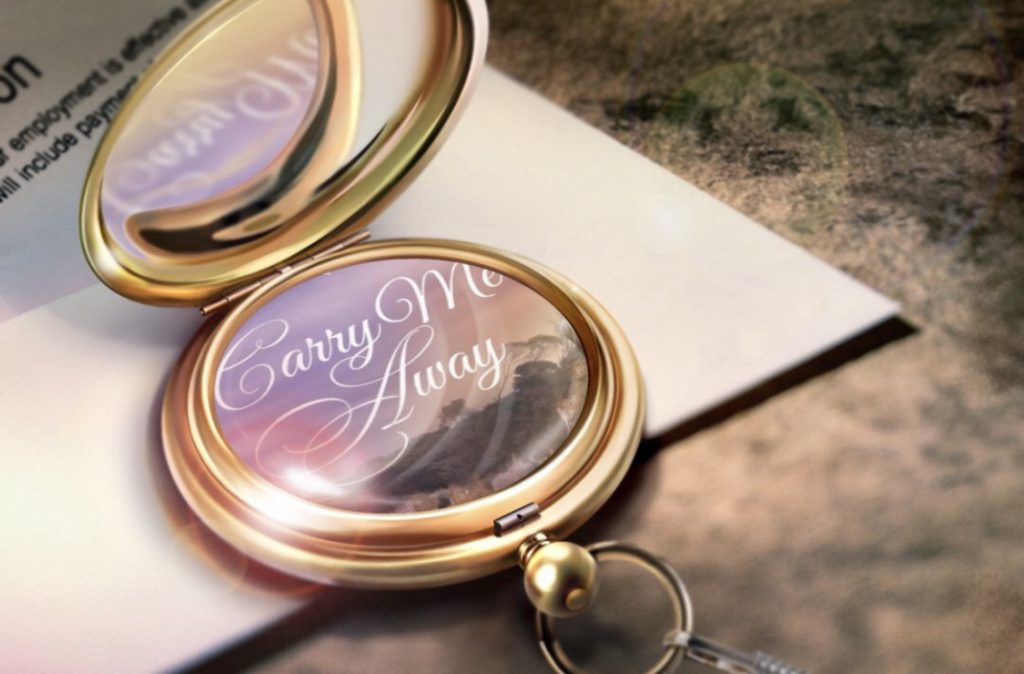 Some of you may have already read the first chapter of this story. It's in the back pages of Carry Me Home – latest kindle edition.
I am most grateful to the real life characters who inspired this book. Tom and Ada's story hooked and followed me for the better part of the last three years. I've edited Carry Me Away through the major highs and lows of life as we know them. On four continents, in hospital rooms and airplanes and cruise ships, in quiet libraries and bustling cafes, and even in a snowbound hotel in Bath, England.
Tom and Ada are as real to me now as Shadrah and Finella, whose Australian home is where this new romance plays out. I hope you will enjoy returning to Phillip Island for the next installment of the Blue Wren Shallows series.
But before the story itself…. (synopsis coming NEXT!) … we need a cover! In the next few weeks I will be revealing the full beautiful Carry Me Away cover and I'd love for you to join in. 
Would you like to make some happy noise with me? 
If yes… here's a Cover Release Team application prepared by the fabulous Rel Mollet. This will allow you to share the Carry Me Away cover on your favourite social media platforms on the same day that I do.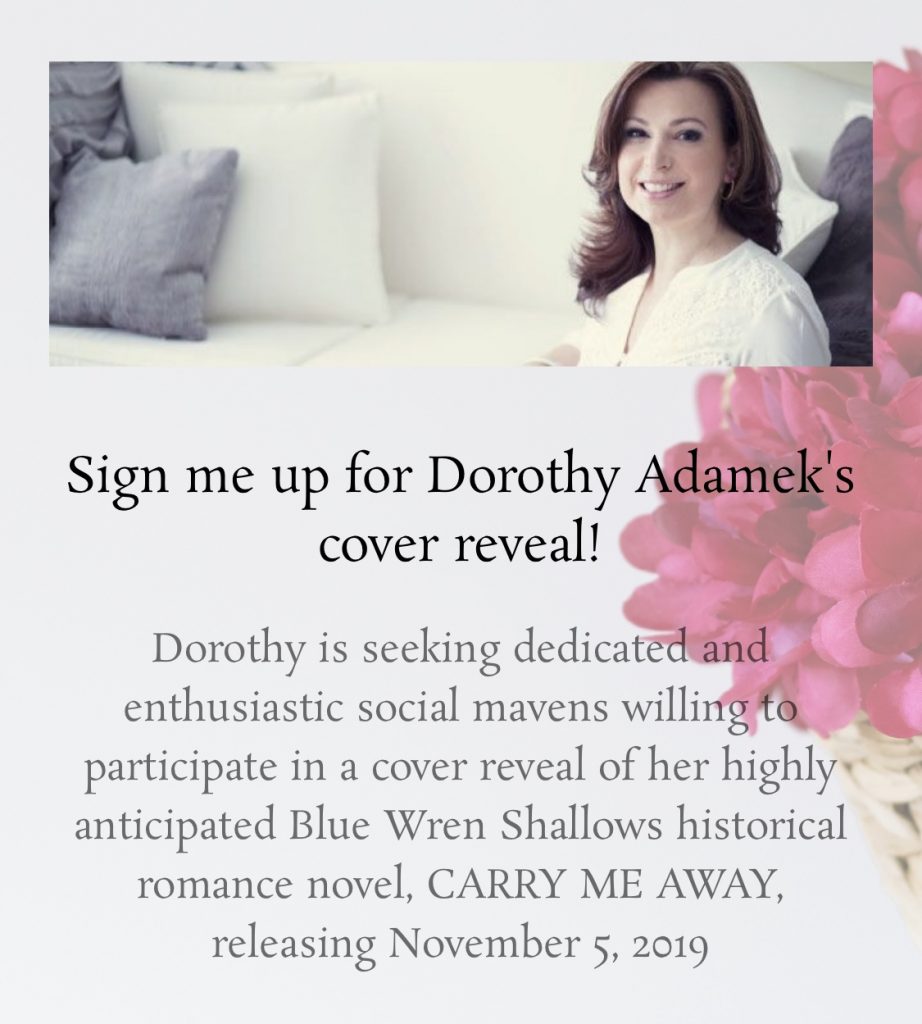 Already, Carry Me Away is enjoying fabulous early reader feedback.
Here's what one happy reader had to say.
Carry Me Away is the whole package. Adamek uses superb writing to construct scenes and dialogue that flow and are not forced and that will elicit from the reader a host of human emotions. She skilfully peels layer after layer from her characters until we fully understand why we feel for them the way we do. 
An impressive sequel to her debut Blue Wren Shallows series, Carry Me Home, which put Adamek in my ATB (automatic-to-buy-) list of authors. The third book in the Blue Wren Shallows series can't come soon enough for me.  ~ Patti Jones
And here's an endorsement from USA Today Best-selling Author, Tamara Leigh
Carry Me Away is another beautiful tale from the imagination and heart of Dorothy Adamek. This Australian-born storyteller had me at the first line and secured her hold on me with a hero worth rooting for. Based on the events of a late 19th century shipwreck of the coast near Melbourne, this lyrical, heartfelt, redemption, and love will keep the pages turning ~ as will lush descriptions sure to make readers long to take a trip Down Under. ~  Tamara Leigh
I hope you will soon be among those who've already enjoyed Carry Me Away and add your voices to Tamara's and Patti's.
But first… the cover! Here's where you can sign up to join the Reveal Team. I look forward to seeing some of you there.
Blessings and many thanks,
Dotti