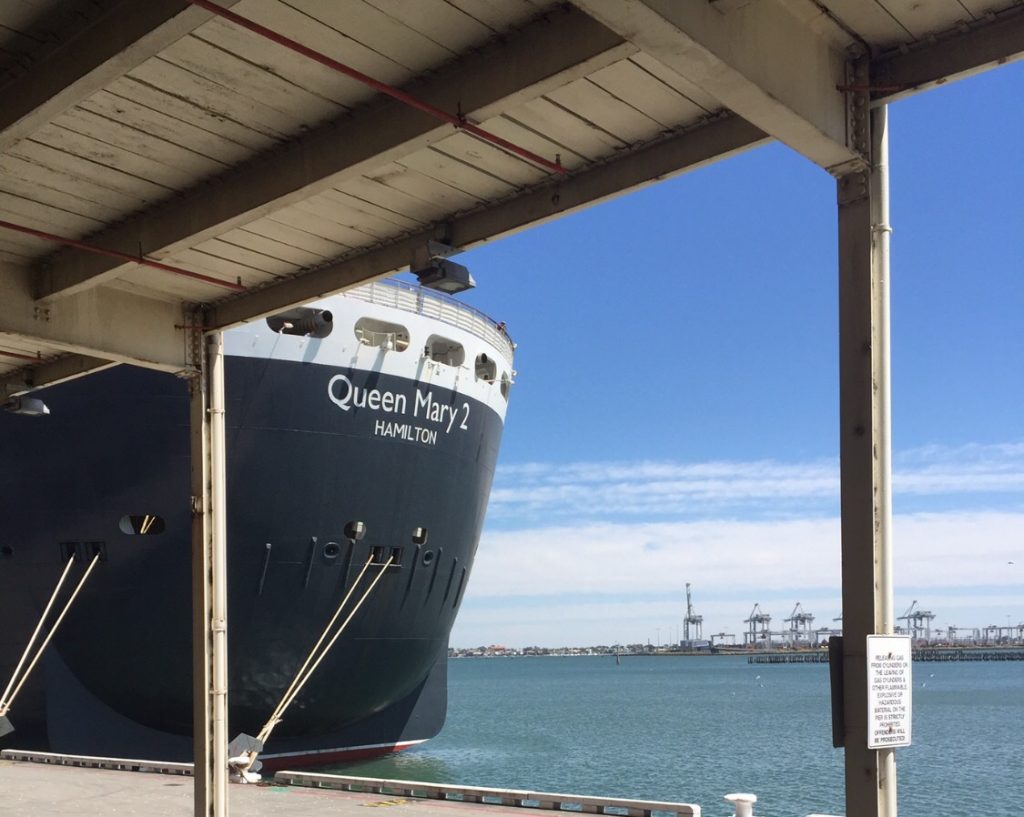 Once in a lifetime, an author has an innocent conversation with a friend who is the Business Development Manager for the world's best cruise ships.
This leads to all manner of dreaming and scheduling and before she knows it, she's in the back of an UBER ride on her way to the famous CUNARD LINE Queen Mary II.
And yes… in my wildest dreams I would never have imagined this would be MY author adventure, but thanks to my fabulous friend Andrew Perry, it is.
And I am still pinching myself.
To continue the giddy-fest of drool-worthy photos of this magnificent vessel, I bring you the day Rel Mollet, (my part-time assistant, part-time photographer and full-time partner in author world adventures) and I, boarded this recently remastered flagship on its 2017 World Voyage – Melbourne visit.
What an honour to be invited to deliver copies of my debut Australian Historical Romance, Carry Me Home, for readers from all over the globe.
Here's how we rolled…